Dr Rouwen Canal-Bruland: Visiting International Faculty Researcher. Public talk June 15th
Posted 09 Jun 2023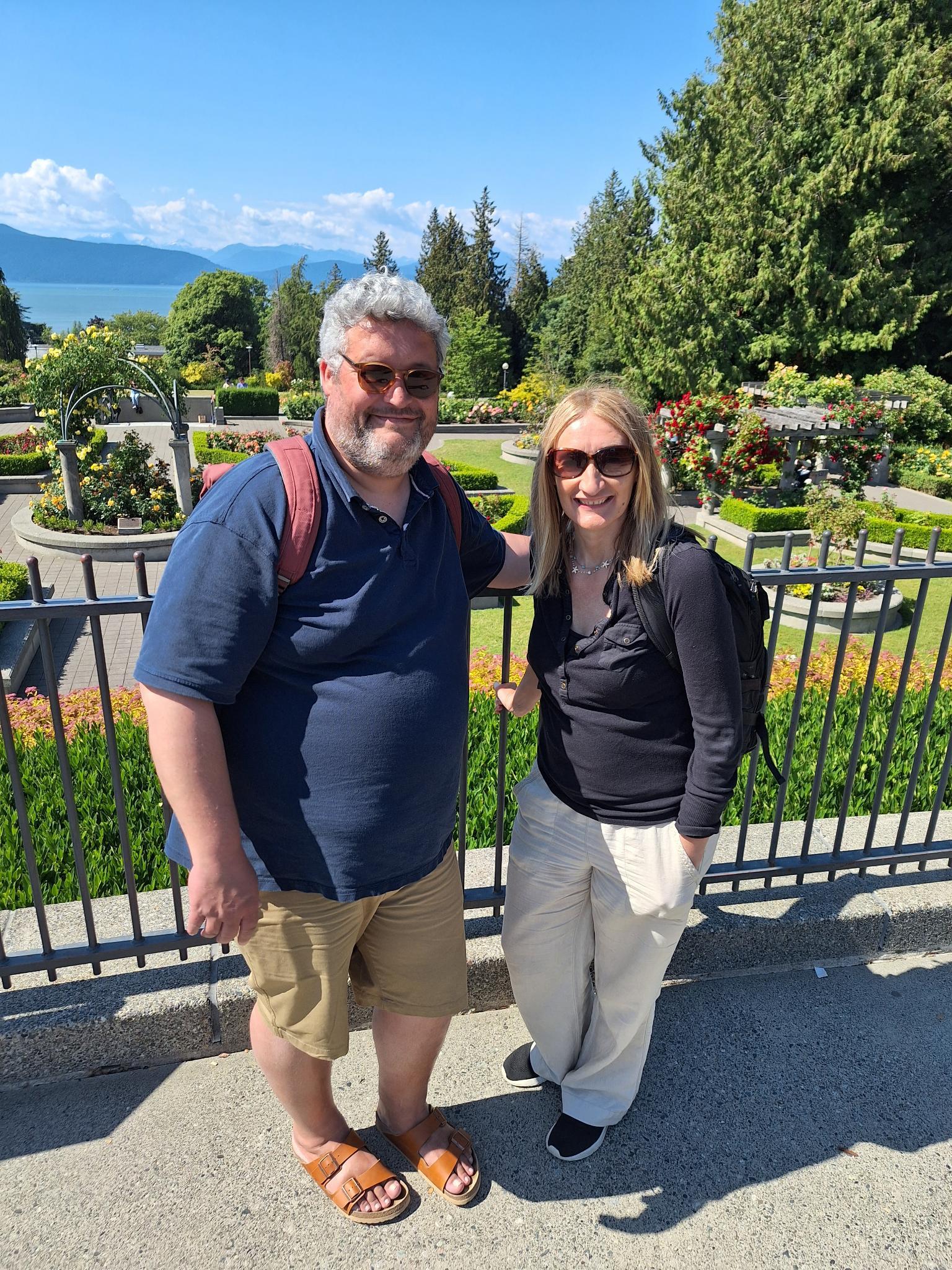 We are very happy to have Professor Canal-Bruland as a visiting UBC faculty researcher from June 5th-23rd. He will be giving various informal and formal presentations during this time. Kinesiology seminar series June 15th at 12:30pm: "Anticipation in sports: Integrating contextual and multisensory information":
https://kin.educ.ubc.ca/events/event/seminar-series-anticipation-in-spor...
If you wish to meet with Rouwen, please do get in contact. if you want to know more about Rouwen's research please see his website at the University of Jena, Germany:
For a taster of Rouwen's research interests, here are a sample of recent publications:
Cañal-Bruland, R., Meyerhoff, H.S. & Müller, F. (2022). Context modulates the impact of auditory information on anticipation. Cognitive Research: Principles and Implications, 7:76, 1-9.
Grießbach, E., Raßbach, P., Herbort, O. & Cañal-Bruland, R. (2022). Embodied decisions during walking. Journal of Neurophysiology, 128, 1207-1223.
Heinrich, A., Köhler, H., Müller, F., Stoll, O. & Cañal-Bruland, R. (2022). The impact of co-acting competitors on shooting performance in elite biathletes. Journal of Sports Sciences, 40, 2028-2036.
Hildebrandt, A., Grießbach, E. & Cañal-Bruland, R. (2022). Auditory perception dominates in motor rhythm reproduction. Perception, 51, 403-416.
Schroeger, A., Grießbach, E., Raab, M. & Cañal-Bruland, R. (2022). Spatial distances affect temporal prediction and interception. Scientific Reports, 12, 15786.
Schroeger, A., Raab, M. & Cañal-Bruland, R. (2022). Tau and kappa in interception – how perceptual spatiotemporal interrelations affect movements. Attention, Perception, & Psychophysics, 84, 1925-1943.
Tolentino-Castro, W. J., Schroeger, A., Cañal-Bruland, R. & Raab, M. (2022). The impact of pitch on tempo-spatial accuracy and precision in intercepting a virtually moving ball. Journal of Motor Behavior, 54, 158-172.
WHEN ROUWEN WAS HERE, ZACH BESLER MADE SURE HIS ANTICIPATORY ABILITIES WERE INTACT AT THE UBC BASEBALL CENTRE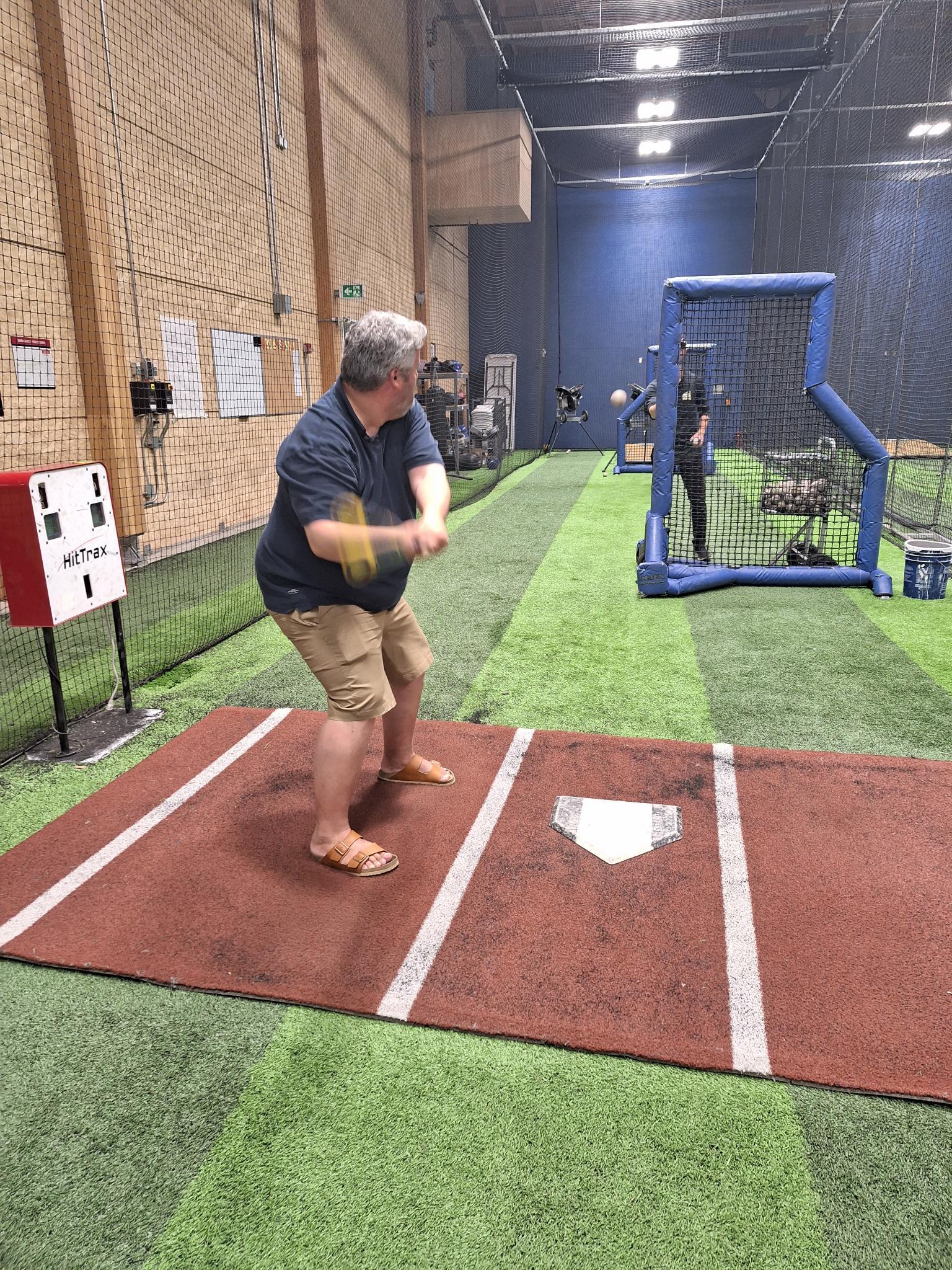 THEN WE GOT TO SEE THE REAL PROS IN ACTION (VANCOUVER CANADIANS) AT THE NAT BAILEY STADIUM. DR CATE MADILL (U SYDNEY) ALSO JOINED US FOR THE EVENING AFTER SPENDING A FEW WEEKS IN THE LAB THIS SUMMER.